Sara Zahmatkesh – PhD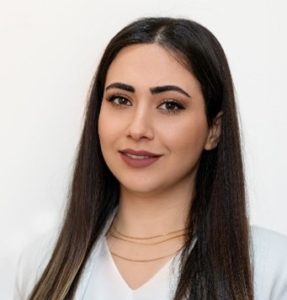 Research: Synthesizing high-durable composites with textured surfaces
Biography: PhD – Mechanical Engineering – York University, Canada, 2022-present // Masters – Materials Science and Engineering, Characterization and Selection of Engineering Materials – Shiraz University, Shiraz, Iran, 2017 // Bachelor of Science – Materials Science and Engineering, Metallurgy – Shiraz University, Shiraz, Iran, 2014.
LinkedIn: https://www.linkedin.com/in/sara-zahmatkesh-b25134199/
Hamed Esmaeili – PhD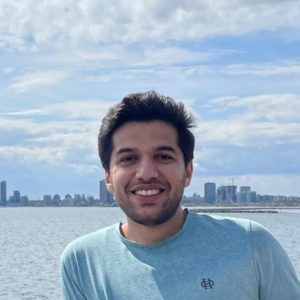 Research: Machine learning-aided accelerated design and characterization of composite materials
Biography: Hamed received his bachelor's degree in Mechanical Engineering from the University of Tabriz, and his master's degree in Mechanical Engineering from the Amirkabir University of Technology (Tehran Polytechnique). He joined PICSSL at York University in Winter 2021 to pursue his Ph.D. in Mechanical Engineering. His main research interests include machine learning, neural networks, deep learning, composite materials and manufacturing processes.
Saeed Arabha – PhD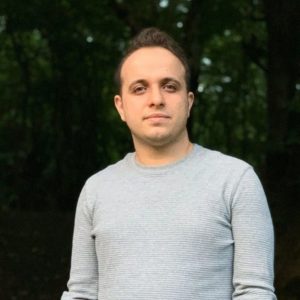 Research: Compressible Flow Exfoliation – 2D Materials
Biography: After Doing bachelor and master at IK International University, Iran, working on thermo-mechanical properties of 2D nanomaterials, Saeed joined PICSSL in December 2021. During his PhD at York University, he is working on exfoliation of 2D materials to make them more affordable for industrial purposes. Saeed was invited to International Center of Theoretical Physics (ICTP), Italy, in the very first months of his PhD working on applications of Molecular Dynamics (MD) in the intersection of Engineering and Physics.
Website: SaeedArabha.Com
ResearchGate: www.researchgate.net/profile/Saeed-Arabha
---
Master's Students
Aref Soltani Tehrani – Masters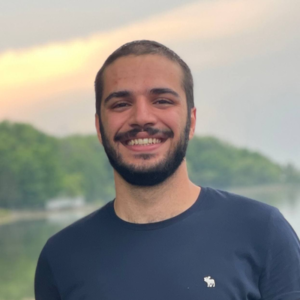 Research: Transient, Recyclable RFID Tags
Biography: Aref has joined PICSSL in January 2020. Previously, he has done his bachelor's at Isfahan University of Technology, Iran. Aref is passionate about technology commercialization, and has been accepted quite a few commercialization programs. Besides, during his master's at YorkU, Aref undertook a research internship at Max Planck Institute of Colloids and Interfaces to further work on transient RFID tags.
LinkedIn: https://www.linkedin.com/in/aref-soltani/
---
Undergraduate Students
Present:
Kiarash Vosough - Undergraduate Research Assistant
Alumni:
William Cleeve - Mitacs Globalink Research Intern
Maziyar Ahmadpour - Mitacs Globalink Research Intern
Yassine Turki - Mitacs Globalink Research Intern
Jay Girish Kamath - Undergraduate Research Assistant